The CARMIX principle
of selfloading 4x4 concrete mixers
just provide the aggregates and let CARMIX
LOAD

Thanks to its unique articulated hydraulically operating shovel, CARMIX easily manages all the loading operations of the aggregates with excellent precision. The blade fitted inside the shovel permits the breaking of cement bags with no waste. From the shovel any material will flow smoothly and quickly into the drum.

MIX

Once in the drum, aggregates and cement are perfectly mixed together with the self-pumped water from the twin tanks.
Mixing quality and therefore concrete quality is granted by the 4mm thick "T" type double screw.

DELIVER

no place is too difficult for CARMIX. The 4 wheel drive hydrostatic transmission along with the ideal weight balance allow CARMIX to climb fully loaded over 30% gradients.
PROMIX - build in quality control
CARMIX as a real small concrete plant
With the Load Cells weighing system, every Carmix machine becomes a real 4×4 mobile batching plant, able to obtain a perfect compound directly at the site. This system, equipped with a printer in the cab for issuing certificates, allows the operator to check and replicate any concrete recipe, transforming the Carmix into the first machine on the market that guides the operator in which operations are necessary for perfect control of the recipe.
Benefits from PROMIX SYSTEM
measure the consistence and workability of the concrete inside the drum without the need of taking probes

measures the slump, temperature and indicates when the mix is ready

produce a constant consistent concrete of high quality

do not waste time for the concrete analysis after the mixing process

LED display delivers real time data to the operator
PROMIX - Components
PROBE
The stainless steel sensor inside the concrete mixer provides slump, temperature, humidity and rotational speed of the concrete mixer.
SOLAR PANEL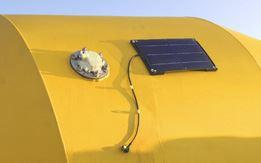 The solar feeds the battery for independent 3 days of operation
LED PANEL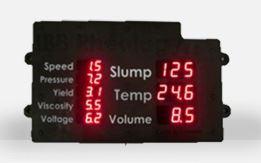 Data is captured every ten seconds and updated on a clearly visible display to the operator in the cab.