CARMIX 2.5TT
CARMIX 2.5TT selfloading concrete mixer
for an effective capacity of 2,5m³ per batch.
For an easy discharge over all sides of the machine at up to 2m height, the drum is slewing by 300° .
Characteristics CARMIX 2.5TT
Drum Capacity 3.410 Liter

Concrete per batch 2,5m³

300 Drum rotation for an easy discharge

Productivity: 4 batches per hour

Engine: Diesel PERKINS 1104 D-44 T

Operators Cabin: Frontcabin on loading side. ROPS FOPS Cabin complete with double door.

Water: Watertank on board, alternatively water can be pumped from an external source.

Loading Bucket : Capacity 400 l , complete with hydraulic discharge.

climbing ability: fully loaded 30%.
REAL small mobile concrete plant
Dimensions CARMIX 2.5TT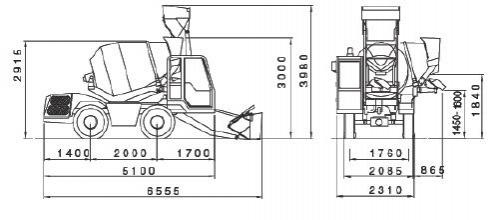 Max. hourly output by CARMIX Models
CARMIX Cement Silos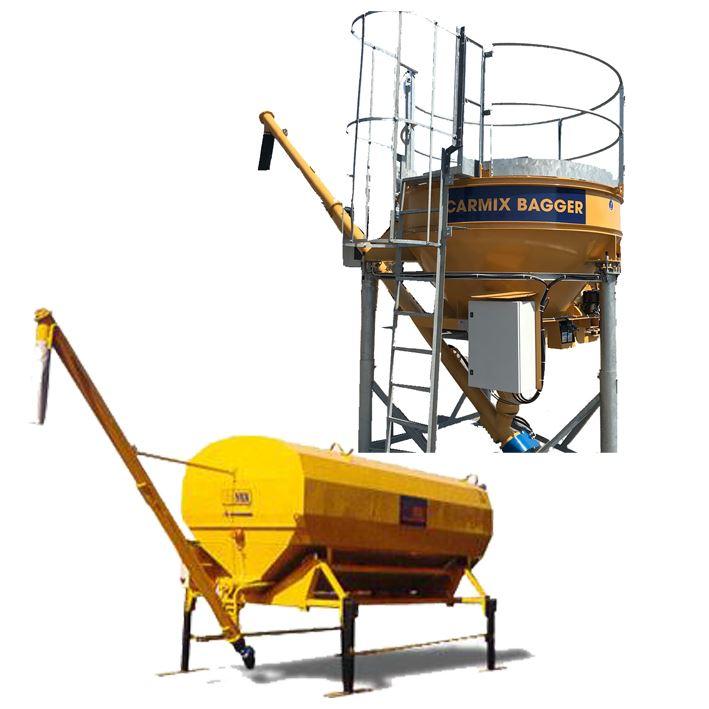 The perfect match for suppying cement to the CARMIX selfloading concrete mixers.
CARMIX BAGGER, a highly mobile3m³ cement silo
CARSILO, for bigger projects
available in three sizes (15m³ / 28m³ / 34m³).
other dimensions available on request.
learn more about our SILOS